About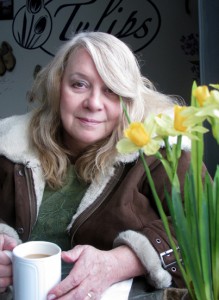 Writing is Marya Miller's favorite form of communication and relaxation. She sold her first science fiction short story, "Deus ex Machina", to TPUG Magazine and later worked there as an editorial assistant; then assistant editor. A series of magazine and freelance production and editorial jobs followed, though she did briefly explore other careers; her favorite being "scientist wrangler" at the Ministry of Natural Resources.
She also became a professional storyteller, presenting workshops and storytelling sessions throughout York and Durham regions. Marya is a graduate of the Storytelling School of Toronto, and was trained by Irish storytelling legend, Alice Kane. Shortly before her death, Alice recorded Tales of Wonder, which includes a story Marya once wrote for her, "Bonnyton Moor".
Writing is also Marya Miller's job. She spends her days in her home office where she ghostwrites eBooks, articles and other goodies for select clients.
You can reach Marya through her Copywriter's Corner Facebook Page