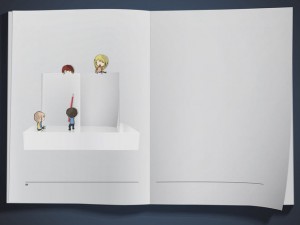 Joining a writer's group—or not joining one—is usually a decision made out of personal preference. Reclusive or introverted people say things like: "I don't do well in group situations", and outgoing writers love to join writer's groups.
But regardless of your personality type, becoming a member of a writer's group can help you grow and mature as a writer faster than one hundred years locked in a tower with nothing but your pen and paper—or laptop.
If you can stomach them, writer's groups contribute to writer growth in real, visceral ways:
Networking with other writers
Gaining visibility in the writing community
Gaining access to writing job leads
Finding out about resources you didn't even know were out there
Being able to ask for (and get) informed feedback
Brainstorming and bouncing around ideas, headlines, premises
Being able to ask writing questions and receive an objective roundtable of helpful answers
Having all the rough edges smoothed off your story ideas and prose
I could go on, but you get the general idea. There is nothing like being out there in the real world, where group members help you learn in two seconds what you didn't learn during ten years holed up in the attic.
The Drawbacks of Writer's Groups
But group environments are not everyone's cup of tea. If you're an introvert or a recluse, you've probably found yourself in this scenario:
You attend your first Writer's Group meeting. You are enthusiastic about it, but when it's time for the next meeting, you just aren't in the mood. In fact, you procrastinate about going to meetings and miss more than you attend.
Eventually, you give up. You try to go back to the group five years later, and are surprised they no longer exist…
You find in-person interaction tiring and overwhelming. And the first time someone say something critical, you're done.
Enter Facebook writer's groups. The advantage of online writer's groups are huge for introverts, recluses (and people with disabilities, who find transportation to real-world meetings a big issue).
You can access the conversation any time of night or day
You can access the conversation for five minutes or forty
You can focus only on relevant posts or advice
You get a chance to share your experience, skills or tips—without having to wait for a break in the conversation, or suffer the experience of people talking over top of you
You can pick up an incredible wealth and variety of knowledge and experience from others
You can come or go as you please without ever feeling guilty for "procrastinating"
Online groups keep you in contact with other writers (a.k.a. "people")
An active online group is energizing and inspiring
You often learn more about writing and publishing in a week than you would in ten years
I recently found such an online writers group: WriterHelpWanted. The irony is that the Facebook Group community is actually not the primary focus of this group: Connecting writers with paid writing jobs is the focus—and not only does Writer's Help Wanted have a kickass, constantly-updated job board, it has training modules you can access to learn how to be a better writer.
It's run by Alice Seba, acclaimed copywriter and marketer (a legend in the industry) and Ron Douglas, who has hit the New York Times best seller list many times over. Group leadership is passionate, committed and involved—this is not one of those Facebook Groups where the group admins disappear after the first few weeks. There is real interaction, and Alice in particular is always sharing resources and tips.

I'm a former magazine editor and newspaper general manager. I make a full-time living, ghostwriting, and in my spare time, I write fiction—and in just a couple of weeks, I easily learned invaluable tips from people in this Facebook Group (not just the admins) that I hadn't come across before. The group is passionate and active, with a healthy dose of humor and zero ego. I love it. It's the best writing group I've ever joined. And it will fast-track your writing skills, visibility, connections and marketability, whether or not you write fiction or non-fiction.
Right now, you can help yourself to "34 Ways to Profit from Your Writing" for free, so check out this sample resource from WriterHelpWanted.